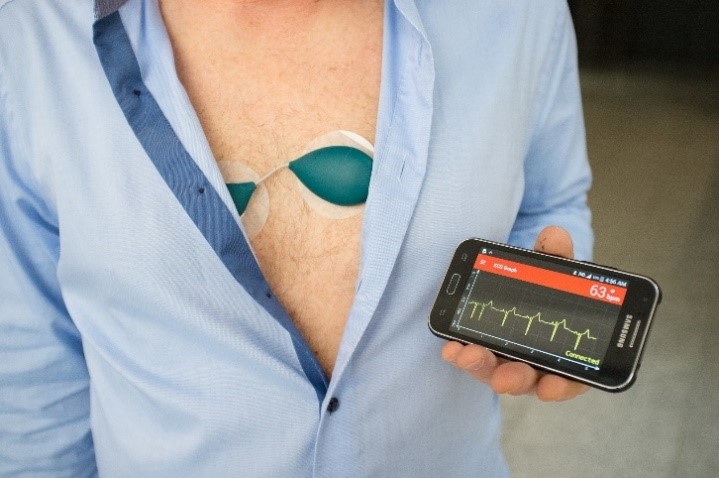 The motivation for this project proposal comes from the lack of widely accepted mHealth solutions, despite the world of ubiquitous mHealth enabling digital devices, being developed to provide improved medical care with reduced costs. Perhaps the most distinguished among these devices are the wearable wireless sensors, which have become advanced enough to provide reliable physiological readings for health management.
The demonstrator of the principles of wireless ECG measurement has been designed, prototyped, and developed to TRL 9. It is based on Texas Instruments MSP430 low power MCU and external analog part for measuring single channel ECG. Wireless communication is implemented using Bluetooth 4.0 low-energy protocol. The wearable casing was carefully designed to enable long life and comfortable wearing. The device and accompanying software ecosystem is available on the market and is intended for personal use.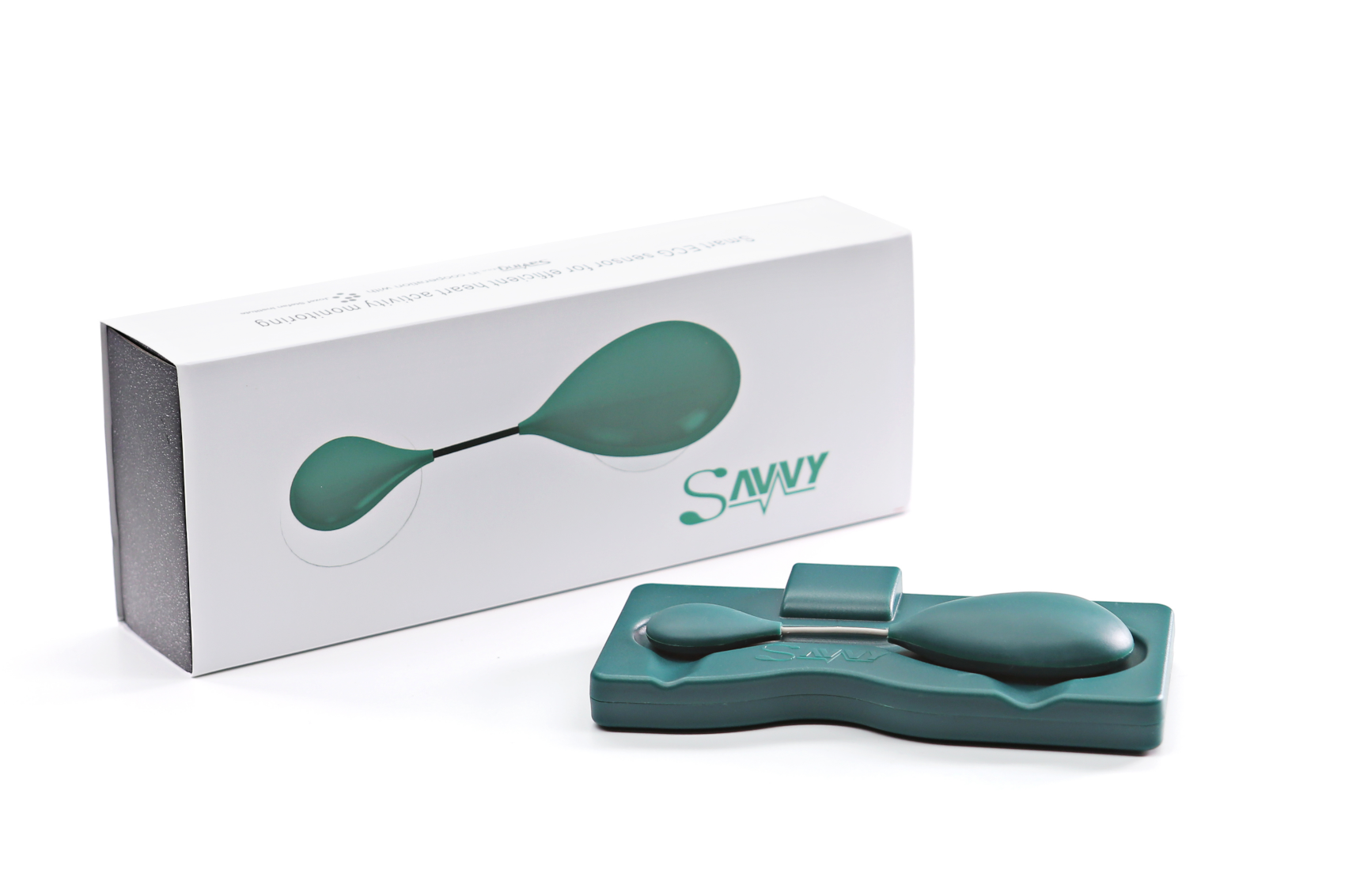 What is it? A small autonomous device that is placed on the chest and measures heart activity - the so called single-lead ECG. This is complemented by the measurements of user movement, body and ambient temperature, air pressure and humidity. The device is small and lightweight, it is kept attached to the body by two adhesive pads and can be worn for days, either fully exposed or under garments, when resting, working. engaging everyday tasks, or working out. It monitors the user non-stop, for several days before it must be re-charged. The measurements can be used in real-time, directly by the user or can be stored to be analyzed by a physician or a medical specialists.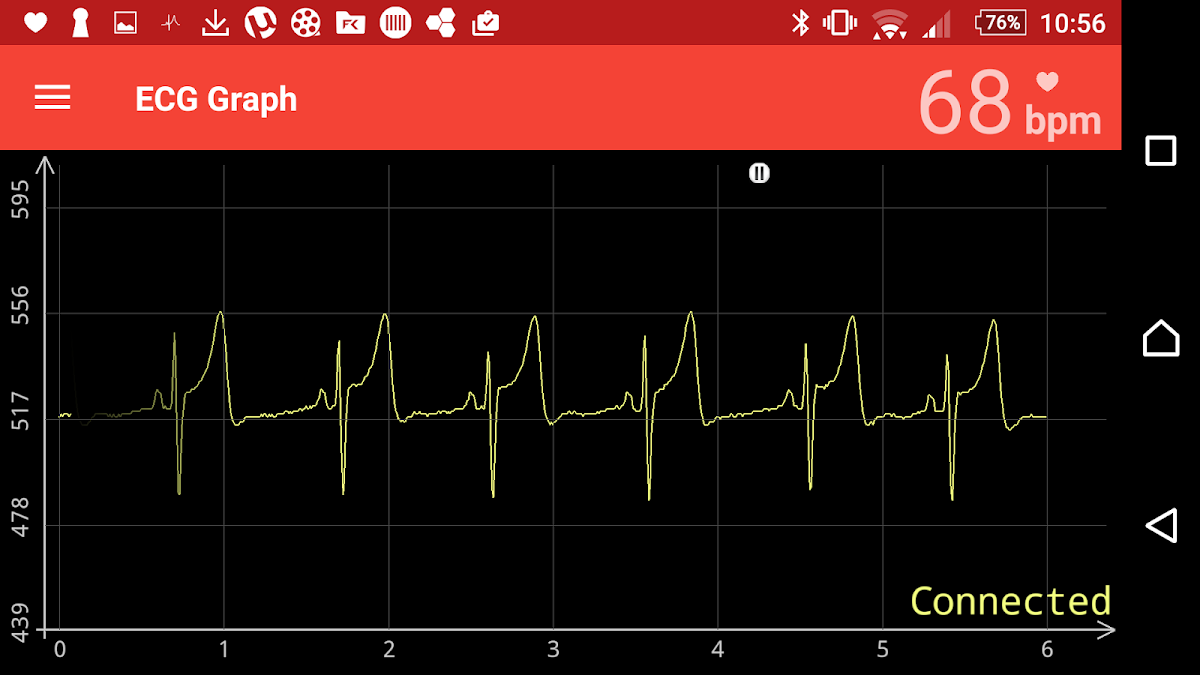 How does it work? The device uses a small battery to power itself, an extremely low-power micro controller (so we can call it 'smart'), and almost no internal memory. Instead of storing the measurements, it transmits them via Bluetooth Smart directly to a nearby mobile device. While currently the measurements are sent in raw form, the device itself has enough processing power to analyze them. The mobile device that receives the measurements (a tablet, a smart phone, a smart watch, or a smart future gadget) further analyses the measurements and extracts the most relevant information. The extracted information, combined with personalized health plan can then be presented to the user on their smart device or stored for later use, or transmitted to a medical facility for a controlled analysis. The physicians of the future will use the measurements and their computer analyses to asses the patients' health state remotely, with patients never required to visit the health center or clinic or another specialist institution.
P-Lab team
Roman Trobec
Viktor Avbelj
Tomaž Krištofelc
Aleksandra Rashkovska-Koceva
Miha Mohorčič
Funding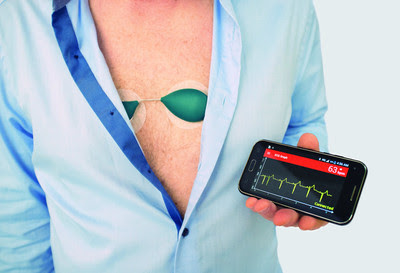 Publications
A. Rashkovska, M. Depolli, I. Tomašić, V. Avbelj, R. Trobec;
Medical-grade ECG sensor for long-term monitoring
, Sensors, vol. 20, 2020
[DOI: 10.3390/s20061695][COBISS: 33290791] ::